Established for over 40 years, ZED Engineered Systems have been manufacturing and assembling high quality, low volume PCBs for our own tunnel guidance products. We also have a long-standing reputation for providing clients with a wide range of projects, requiring UK manufactured cost-effective prototype and small batch PCB production. ZED engineers can also assist customers with PCB modification, subject to specification changes.
As a business operating in a highly completive Global and UK market, customers choose ZED for our experience, quality production and personal service. Our small team of engineers will work closely with you on your project, from discussing your design and PCB development through to manufacturing.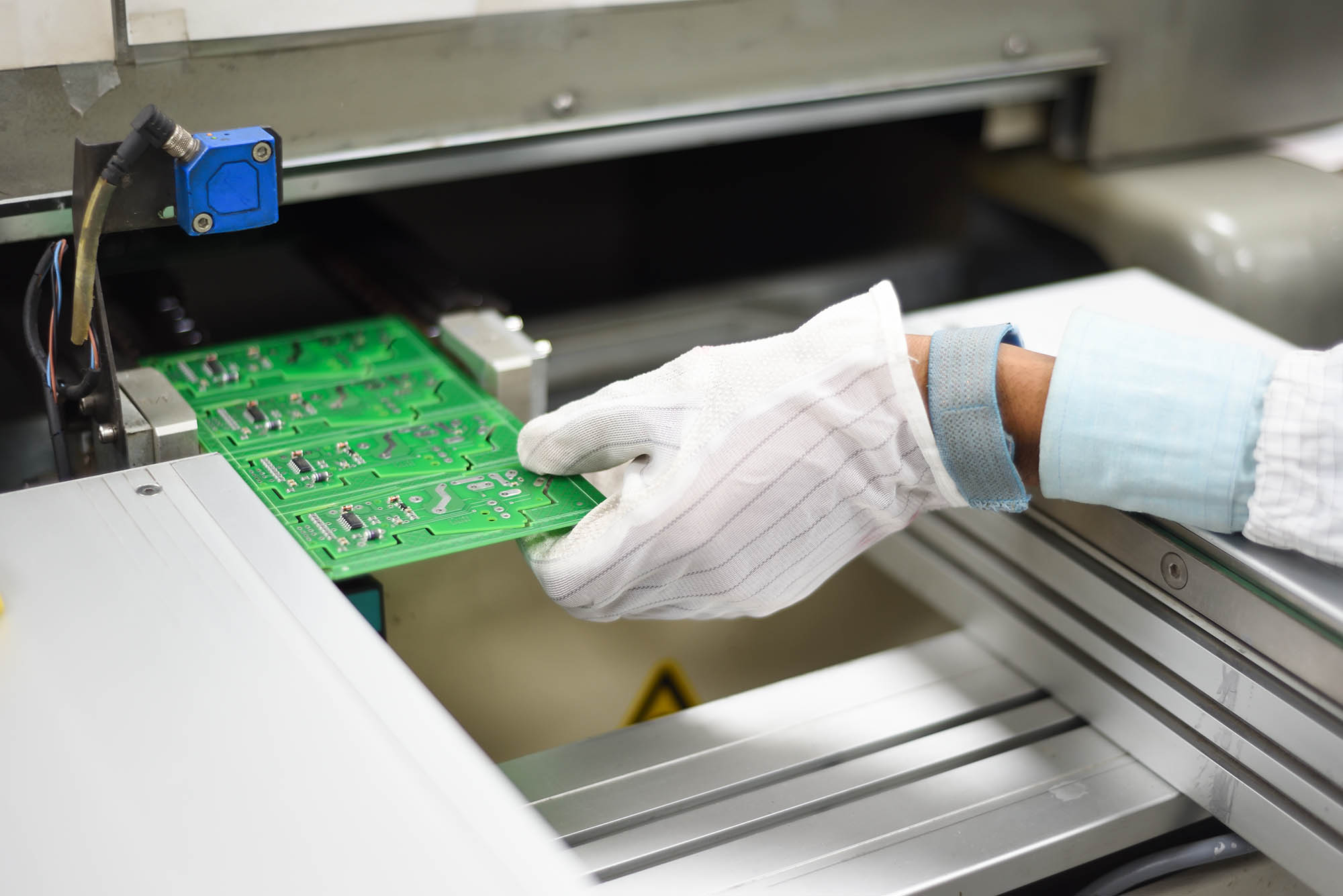 Our UK offices and manufacturing facilities are based in Surrey, and in non-COVID times we welcome customers to visit us and discuss their requirements.
Surface mount PCB assembly and prototyping is undertaken by experienced engineers, using a Mycronic MYDATA pick and place machine to ensure high-quality, lead-free solder connectivity, essential for low volume PCBs used in important equipment.
ZED also provides traditional through hole PCB assembly. This process allows for axial lead and radial lead components to be soldered from both the face and back of the board. Quality and ZED function testing is also undertaken on each board we manufacture, and we also undertake customer specific PCB function testing according to individual specification.
Whether it is a surface mount or through hole PCB assembly process using your supplied boards and components or a ZED turn-key service, we can help. Our turn-key service only requires you to provide the design, whilst we provide the board and components. In either event, you can be sure that each and every one of your boards will be of premium quality.